Salient Features
Well qualified and dedicated staff (K.U.K & State Govt. Norms)
Extensive Infrastructure
Clean and airy class rooms and tutorial rooms
Proper staff room
Multipurpose hall
Computerized Library with a peaceful environment
Modern Science Labs
Computer Labs with Internet Facility
Wi-Fi Campus
Separate common rooms for girls and boys
Hostel Facility
Indoor & Outdoor Games Facility
Sufficient space for playground, so that the students can indulge in all sports activities.
Fine Arts Centre
Power Back-up
Safe, Secure and Hygienic Environment
---
Co-Curricular Activities
The institute keeps on organizing a variety of programmes of educational values like Morning Assembly, Extension Lectures, Personality Development Programs, Inter-House Competitions, Board Writing, Flower Arrangement, Rangoli Making, Painting, Preparation of Best out of Waste Materials, Talent Search Show, Quiz, Celebrations of National & International Days, Annual Sports Meet, Youth Welfare Activities, and Social Welfare Activities etc. The main objectives of these co-curricular activities are:
Providing a platform for developing leadership qualities.
Identifying individual merits and talents of pupil teachers.
Developing organizational skills among the pupil teachers.
Developing higher values and virtues through devotional songs, music, noble thoughts.
Creating awareness of student-teachers towards the significance of festivals, traditions, national & international days.
---
Games and Sports Activities
Games and Sports are an essential feature of a college of education because invariably teachers are assigned duties in a school related to this. In addition to the academic work with which a teacher is mainly entrusted, they have to develop the qualities of physical fitness and character development in their students as well. Some of these are:
Annual Athletic Meet
Volley Ball Competition
Table Tennis Competition
Chess Competition
Cricket Competition
Carom Board Competition
Intra-college matches and annual sports day celebration give the students ample opportunity to develop their talents and skills. According to NCTE norms each student must participate in atleast one of the outdoor games. To fulfill this requirement sporting facilities are made available to all students and all students are expected to participate in all sports activities voluntarily. The college has enough stock of sports material and kits for all the games.
---
Class Room
Passion for teaching, learning and Research
Deeper understanding of the concepts
Clarity of expressions /thoughts
Fluency of Language
Discipline
Self-esteem
Sound subject knowledge
---
Computer Lab
Computer laboratory of the institute is the most fascinating. It is airy & admits sufficient sunlight. The class teaching in the computer room is modern & based on the state of the arts technology
---
Science Lab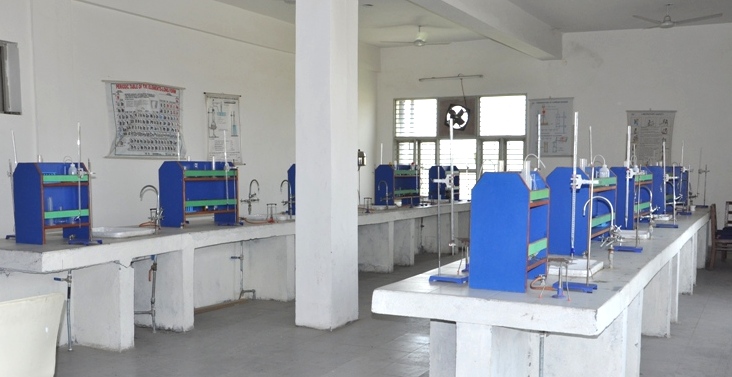 Science lab is well equipped lab. There are all necessary equipments for the experiments.
---
Library Facilities
Doon valley college of Education has build up a very good library. The Total no. of books available for reading is 4522. The library has congenial study environment. It has separate counter for reference books, separate enclosure for journals. The library is very spacious & allow sufficient sunlight & fresh air all the time. Total collection of the following in the library:
| Total No. of Books available | 4522 |
| --- | --- |
| No. of Journals | 10 |
| No. of Magazines | 06 |
| No. of newspapers (English & Hindi) | 10 |
| No. of Computers (with Internet Facility) | 06 |
| Seating Capacity | 100 |
---
An initiative of Naraini Educational & Charitable Society